Reliable Grease Interceptors in Melbourne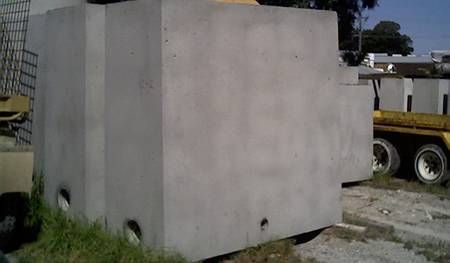 If you own a restaurant, kitchen or other establishment in Melbourne that uses fats, oils or grease in your everyday work, you probably know that you need a grease interceptor to separate these from other waste particles. Whether you need a new grease interceptor or need to replace your old grease interceptor, Hendrikx Concrete can help.
How Do Grease Interceptors Work?
A grease interceptor, also known as a grease trap, is a system that separates your throwaway fat, oil and grease (also known as FOGs) from solids and general wastewater. The interceptors cause the grease to float to the top of the wastewater.
To maintain grease interceptors, a professional needs to pump them out regularly.
How Can Hendrikx Concrete Help Me With My Grease Interceptor?
Hendrikx Concrete offers grease interceptors mainly meant for use in commercial kitchens, restaurants and other food establishments.
Our inceptors are built to engineer specifications within the requirements of Australian standards.
Hendrikx Concrete offers grease interceptors in different sizes: 600, 1100, 1500, 2000, 3800 and 5000 litres.
If you have questions about our grease interceptors or want to order yours, please call us on (03) 5943 2321.
Grease Interceptor (Stored Upside Down)
Available in the following sizes:
600 Litres
1,100 Litres
1,500 Litres
2,000 Litres
3,800 Litres
5,000 Litres